Hyundai Learning Center is an institution that has educated human resources for the corporate world for more than 40 years. It provides optimal group and online curricula, while working together with its partner companies to identify current issues and provide HRD Solution

Consultation
Providing consultation to establish customized HRD strategies
Providing education in line with consultation
Developing programs and environments

Content
Education programs suitable for education systems and demand (assessment)
Support for each partner company to develop
and operate its own work-related content

Operation
Customized operating system for partner companies and indivisual learners
Smart caring service to support leaner-oriented education
and efficient management at the same time

System
Total learning system by integrating online and offline learning
Establishing HRD systems optimized for customer HRD strategies and demand
Group Education
The group education of Hyundai Learning Center provides various programs such as Leadership, Onboarding and Organizational Culture to help individuals enhance their capability required to successfully perform tasks in the organization.​
Online Education
CyLearn, e-learning service of Hyundai Research Institute, provides updated HRD services with an e-HRD Total Service based on the corporate management environment and HRD demand. Consider Your Learning
You can see it as scrolling horizontally.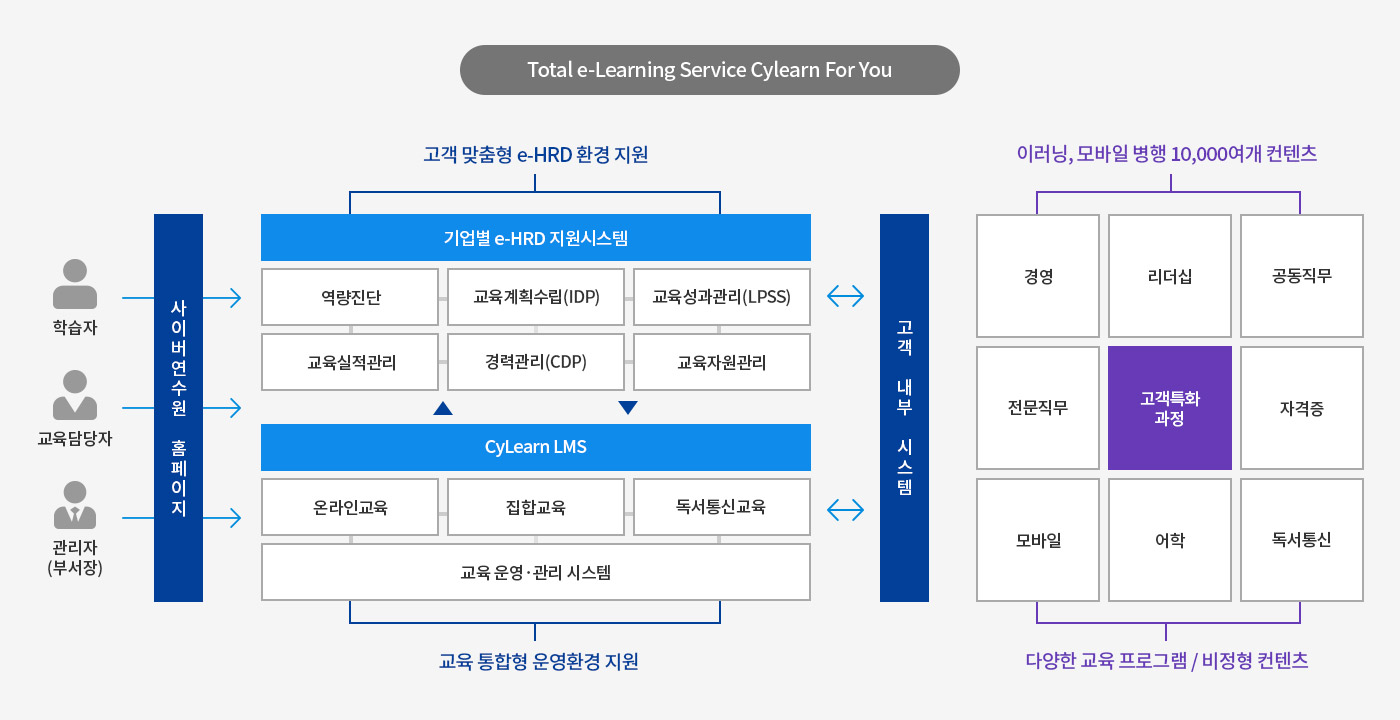 Specialized Online Education Service
CyLearn offers unique education services equipped with various courses.